Kumar is a young orphan boy, who works at the municipal garbage collection unit on contract basis. His earnings are just enough for his survival and he has no leave. Today, he had fever and severe headache and hence came 30 min late at his work and his supervisor was shouting at him in front of the public. He was not in a position to respond to this reaction of supervisor. He was very upset. Like past few years, Ramakant stopped near him with his car, opened his window glass and while handing over the garage bucket to him, he asked him if he can stay at his home from today for a week since he is not well and alone.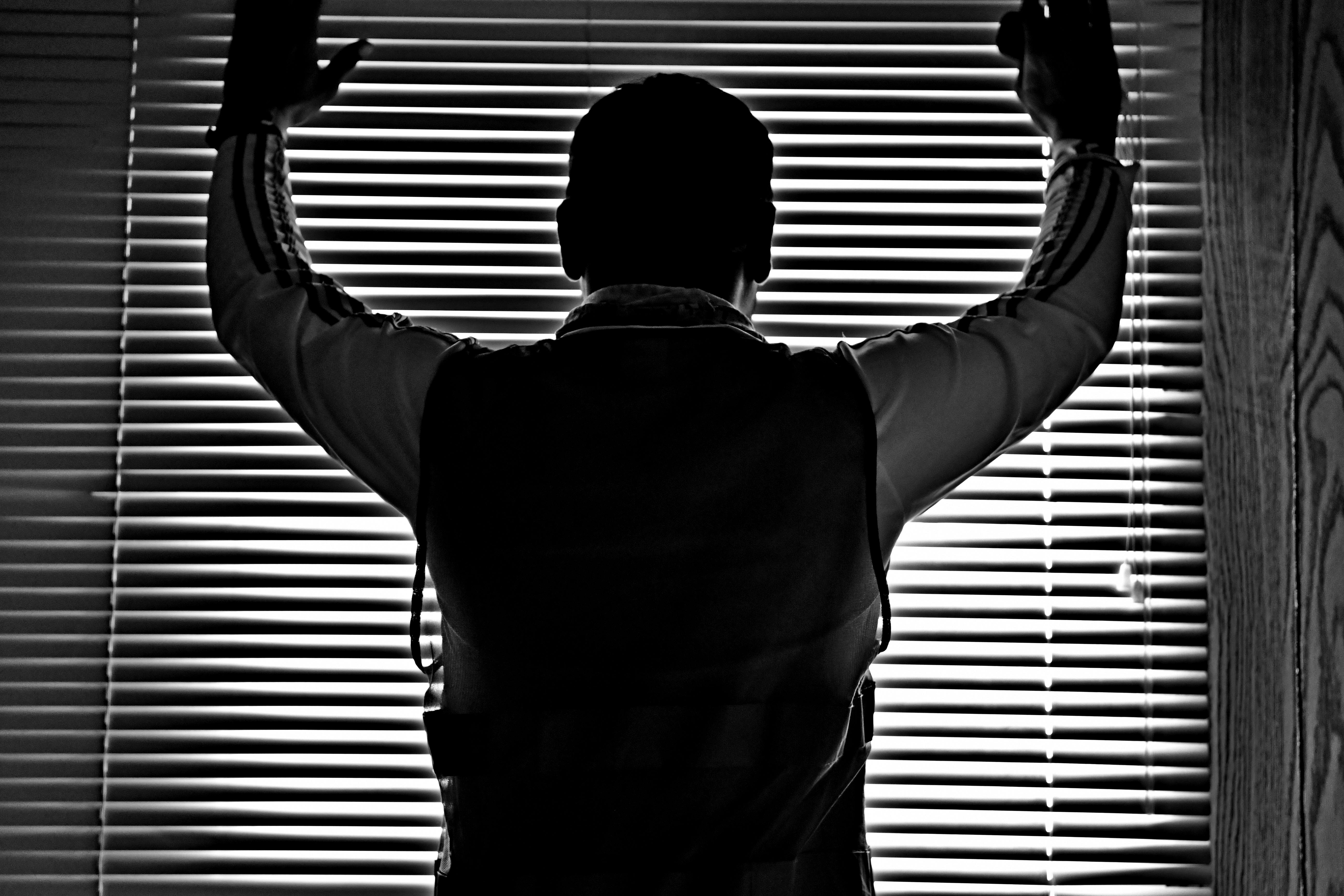 Kumar immediately accepted his offer and told him that he will inform the supervisor and come to his home. Ramakant have him some money and his address.
Kumar was thanking God for whatever happened. He left for Ramakant house and joined him at his bungalow.
Ramakant was very happy with Kumar and explained him his work and about his stay place.
Kumar quickly cleaned and organised the entire bungalow and was very happy and excited to join this place. This work was like dream cum true.
After about 2-3 days, he was cleaning the house on the first floor, someone knocked the door and Ramakant opened the door. A young man rushed into the hall and pushed Ramakant at some distance from him. Ramakant was shivering, he shouted on him, come with me and handover cash and ornaments right now else I will kill you and take away the things and pointed his gun towards him.
Kumar saw the loaded rifle hanging near him on the wall, he took it and pointed towards the stranger and shouted, if you don't leave right now, I will put all bullets in your body and submit you to the police. Ramakant hi is not alone here. Kumar fired two bullets near his feet and the stranger ran away.
Kumar came down and stood near Ramakant. Ramakant took him in arms and started crying. Kumar told him, not to cry, so long as I am here, nothing can happen to you. You have given me life, you are my god and I will not allow anyone to give pain to you.
Ramakant was speechless, he looked towards Kumar and told, God sent you here today. It is because of you, I am alive and unrobbed. Listen me carefully now, you will not leave my home till I am alive and you can bring your family also here if you want. You have given me life today. I can't replace it with anything, I want to do whatever I can for you.
This incident changed the life of Kumar, he is now like a family member.
Ramakant's son came from Europe after completing his studies and will be staying here to look after his father business.
He didn't like the treatment which is being given to Kumar in the house. He became jealous of him. He told his about this but his father did not like his thoughts.
One day, his son killed his father to take charge of his house and business. He called lawyer to complete documents for charge taking. Lawyer asked his father files if any such document is available. Lawyer found one envelope which mentioned that all his property is handed over to Kumar. Original letter is with his lawyer and copy with Kumar.
Kumar asked his son to follow him as per his father wish and he started treating him with strictness. He stopped his outside activities and put guards.
After few months when his son was found disciplined, Kumar asked him to take all his properties and told him about his leaving the house.
Kumar stopped him and told, you are my real guardian and I want your guidance. You can't go from here.
Everything became normal, Kumar and his son were doing good business together and growing.